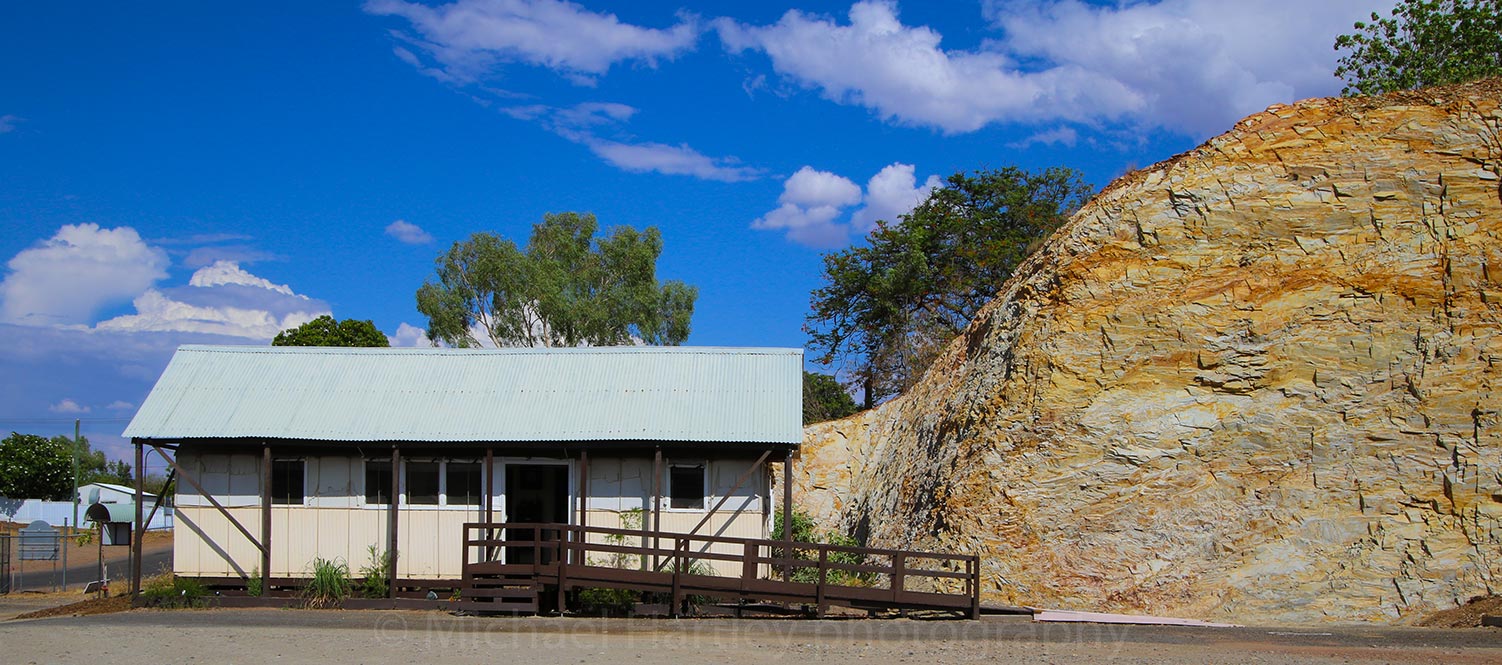 For a quarter of the male population in major Australian cities, the Great Depression brought unemployment and poverty.  The mining boom in Queensland's north west provided a beacon of hope over this period with one thousand men finding a steady pay check at the mine.  Rapid population growth ensued causing an acute housing shortage.  This gave rise to temporary tent communities.
Over time the tents deteriorated into a state of disrepair and an urgent solution was needed.  The mining company agreed to provide employees with necessary material for converting these tents into tent houses. The employees agreed to provide the labour. Conversion from a tent into a tent house included adding an iron roof above the existing tent roof and iron walls outside the tent walls. They also added an enclosed verandah lined with glass louvre windows.  The air space between the iron and the fabric helped to keep the house cool in the summer months.  A total of 179 tent houses were built by the company between 1932 and 1952. Most of these were demolished by the early 60s.
The last remaining Tent House was retained as a museum piece in 1978 under the protection of the National Trust. Later it was moved to the Underground Hospital site making it much more accessible to tourists.